Engage in a flying tour of the brain with Professor Judith Pratt to learn more about how brain cells communicate and operate in networks to enable us to think, remember, move and experience emotions. Gain some insight into how brain activity can be changed in those living with some brain conditions such as Parkinson's disease.
This tour of the brain will begin with an outline of how brain cells (neurones) function and communicate with each other through electrical and chemical messengers (neurotransmitters). It will then be explained how neurones operate in networks of different brain regions and how distinct networks are important in memory, movement, experiences and emotions. This tour will highlight the importance of technologies for measuring brain activity to understand how brain function is changed in those living with a mental health condition, a brain disorder such as Parkinson's disease, or by drugs.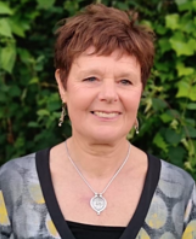 Professor Judith Pratt – University of Strathclyde
Judith Pratt is a Research Professor at the University of Strathclyde, specialising in Neuroscience and Pharmacology.  Judith's research team focus on understanding the biology of factors that increase the risk of developing mental health conditions and how this can inform new therapies.  Judith is a mental health research ambassador for the charity MQ and engages in a diverse range of public communication activities.