Discover some little-known skeleton facts and find out some of the ways which damaged or diseased bones and joints are treated. See what a real hip, shoulder, knee and elbow looks like and how they are attached to a human skeleton.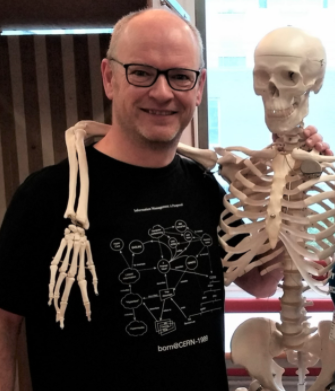 Henry Rae – University of St Andrews
Henry Rae joined the University of St Andrews in 1993 and runs a teaching lab delivering practical classes on Physiology, Pharmacology and Histology. He enjoys public engagement activities and delivers sessions to schools, science centres, prisons and various other organisations. He is an Archaeological Leader for the Young Archaeologist Club and is also the Medical Director of Heart Start in St Andrews.